We do websites.. plus quite a few other things. 
We offer a fresh web design, development and hosting service for those who appreciate simplicity in life. Our favourite system is robust and user-friendly and one could even say... fun! Concrete5 for the UK!
We build simple websites for everyone! Powered by Concrete5 UK.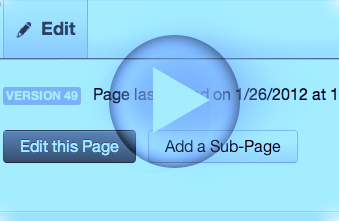 Life is already complicated enough but we've discovered a great way to simplify it

(at least the online part of it!)

 
We use Concrete5 for all our websites. With a tiny learning curve in comparison to other systems out there and much easier than learning all that code yourself; Concrete5 has proven to be our clients favourite CMS.  If you know how to use Microsoft Word, you'll know how to use Concrete5.

concrete5 is the winner of the People's Choice Award for Best Open Source CMS from CMS Critic! 
If you can use the internet, you can use Concrete5!
We'll build you a great website that is ready out-of-the-box and when you need to change something, you'll be able to edit it on-the-fly using our great dashboard with it's easy-to-use drag 'n' drop features. We create, You change!
Just send us an email, Skype us or fill in the form on the Contact page and we'll get back to you within 24-48 hours.
Bricks and Mortar! Concrete5

 
We've been so busy working on our customers websites that ours has been somewhat neglected. After all the customer comes first! Please check back soon for the all new singing and dancing site! 
Related Content
Welcome to wagdi.co.uk

Welcome to our new website. We've changed some things around for your convenience. It should be a little more clear and concise now. We used the fantastic concrete5 content management system (CMS) …
/index.php/blog/my-first-blog-post/
About

WHEN TO USE US Helping give agencies a powerful online web building, web marketing tool. Strengthen your web presence, We build powerful websites that will continue to grow organically as your compa…
/index.php/about/
Content Editing
We will take care of all your content editing needs. Whether you need to add an article to your blog, need some content moved around, or even add some images, files or videos. Let us do all those tedi…
/index.php/support/content-editing/
Quote
Get a quote
/index.php/contact/quote/
Testimonials

YOUR FEEDBACK! If you have used our concrete5 services and would like to leave your comments, please do so here. We welcome constructive criticism and always appreciate a good lesson.
/index.php/about/guest-book/
Home

We are Concrete5 Evangelists! Our eyes had been opened by the sight of a brighter future! CONCRETE5 UK !
/
Concrete5 Web Design
Design is a delicate balance of art, imagination and most importantly; having the right tools...
/index.php/support/concrete5-web-des/
Adding a New Post

Tell us what you like most about concrete5! Fixing typo's, easy form, super simple layouts? What's easier for you?
/index.php/blog/adding-a-new-post/
Work

Our work. Some examples of Concrete5 websites we have built for our clients in the United Kingdom and around the world. Concrete5 UK.
/index.php/work/
Montblanc2011

A free website build in aid of Breast Cancer Research UK! We were proud to work in conjunction with WOOD INTERNATIONAL and Concrete5 to provide the Montblanc 2011 team with a website to keep everyone …
/index.php/blog/montblanc2011/
Concrete5 Web Development
Our web developers simply love building all sorts of funky things for Concrete5 websites.
/index.php/support/concrete5-web-development/
Free Images

Free Images from 'Free for Commercial Use'
/index.php/blog/free-images/
Copy
Need a copy writer for your concrete5 website in the UK? Contact us now.
/index.php/support/copy/
News

Concrete5 News and views. Check out the latest concrete5 updates. Find the latest themes and add-ons from Concrete5.
/index.php/blog/
Tutorials
We offer one on one tutorials to help you with running a successful website.
/index.php/support/tutorials/
Dashboard Photos

Don't like the images in the dashboard? Heres how to disable them..
/index.php/blog/dashboard-photos/
Support

Concrete5 Help, Concrete5 Tutorials, Concrete5 Services in London, United Kingdom.
/index.php/support/
Concrete5 Areas

What are 'Areas' and how to use them..
/index.php/blog/concrete5-areas/
How to resize images.

Need to resize images for your Concrete5 website? Here's how..
/index.php/blog/how-to-resize-images./
Displaying a web page in a lightbox

How To: Display external links in a lightbox
/index.php/blog/displaying-a-web-page-in-a-lightbox/