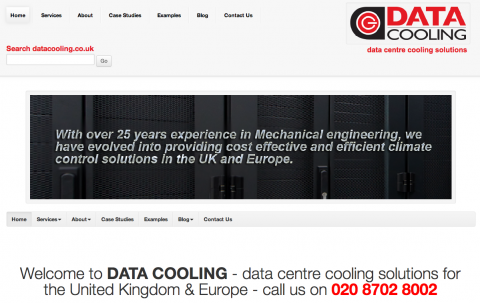 DATACOOLING.CO.UK
Data Cooling is one of the UK's leading specialist in the design and build, refurbishment, relocation and support of Data Centres, server rooms and computer rooms. As a company that is exclusively focused on the re-engineering of the server room environment, tey are dedicated to providing a manageable solution individually tailored to suit your needs. 
Find out more about DATA COOLING.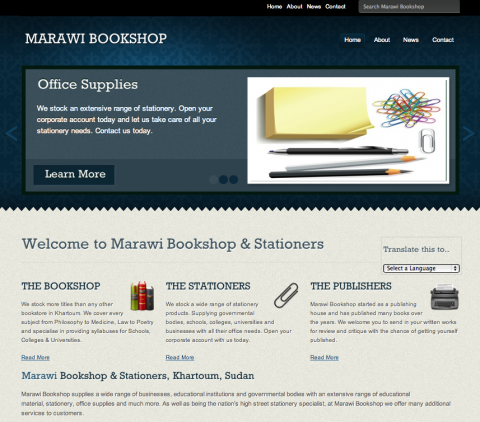 MARAWI BOOKSHOP
Marawi Bookshop is one of Sudans oldest book store. Marawi Bookshop supplies local educational institutions with the national curriculum but also cater for governmental institutions and NGO'S. Marawi Bookshop also houses Sudans largest collection of Islamic books.
Marawi Bookshop Started as a Publishing House and and Stationers. Catering to your every academical need.
Find out more about MARAWI...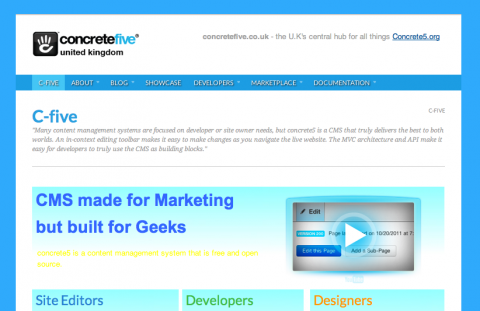 CONCRETEFIVE.CO.UK
concretefive.co.uk is the dedicated UK Hub for all things concrete5.
concrete5 makes running a website easy.

Go to any page in your site, and a editing toolbar gives you all the controls you need to update your website. No intimidating manuals, no complicated administration interfaces - just point and click.
Find out more about CONCRETE FIVE.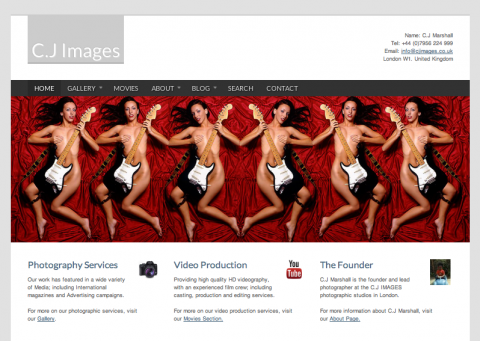 CJ IMAGES
Photographer, C.J Marshall, was born in London, England. The youngest son of a youngest son, Mr & Mrs Eli Samuel Marshall.
Growing up in London during the late 70's, through individual strength began to study photography in the late "Nineteen Eighties".
CJ Marshal has photographed supermodels for publications such as FHM, Loaded, Playboy. Find out more about CJ Images...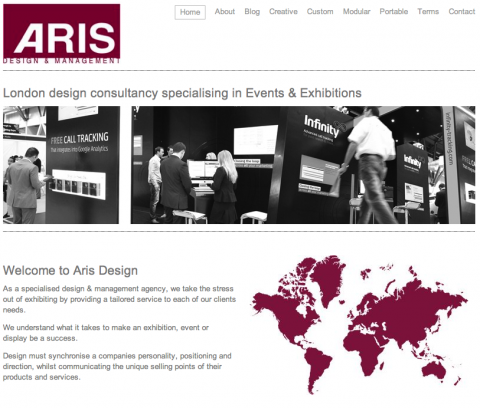 ARIS DESIGN
Aris Design is a growing powerhouse in the exhibition stand design industry. Their power stems from their uniquely simple approach to high quality, fast builds.
Aris design also cover the project management from start to finish. Offering bespoke exhibition stand design and management, event management and many other other services at Aris Design, Quality is always at the forefront of every project.
Find out more ARIS DESIGN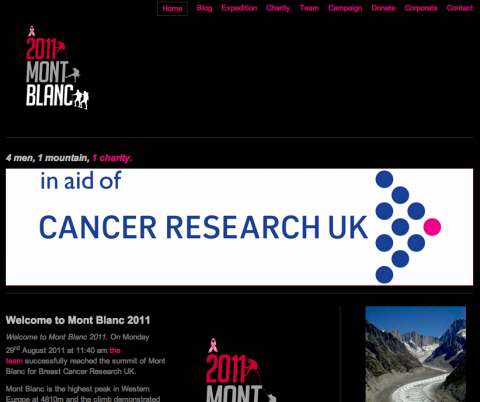 MONT BLANC 2011
This site was built for a team of brave young men. The team of 4 tackled the Mont Blanc in order to raise awareness for Breast Cancer Research UK. 
"As a group of best friends and inspired by the death of Sally Mason (the mother of team member Alex Mason) we decided to join the fight and show our commitment to raising the nationwide awareness of breast cancer in the UK. 
It has now become the most common cancer in the UK and around 46 000 cases are diagnosed in the UK each year. To date we have raised over £7,500 and we're still going."
Want to see more?
Here are some more websites we had the pleasure of working on- http://TheOakPubKingston.com/ , http://shearingenterprises.co.uk , http://FreeForCommercialUse.com , photoo.uk , mamasandnanas.co.uk and if after all that, you're still not sure, give us a shout and we'll be happy to answer any questions you may have. Contact us now