Montblanc2011
Home
News
Montblanc2011
We were proud to work in conjunction with WOOD INTERNATIONAL and Concrete5 to provide the Montblanc 2011 team with a website to keep everyone updated throughout their journey up Mont Blanc.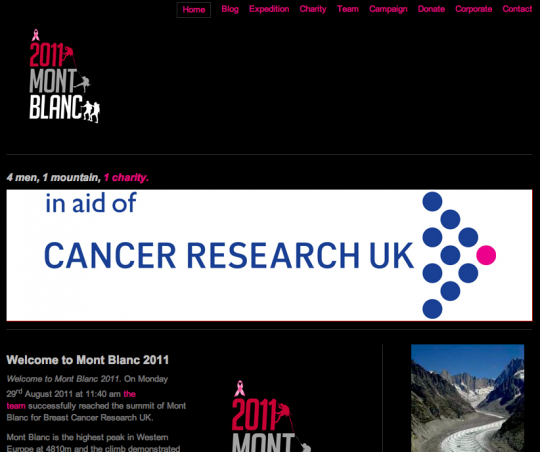 The brave team of four will take on the wrath of the mighty White mountain with it's unforgiving sea of ice at the start. A perilous and dangerous expedition it will be and they do this in the hope of raising money to help raise awareness for Breast Cancer Research.
Please take a moment to visit their website and give a little.. after all, it is for a very worthy cause. Check out their website at montblanc2011.co.uk and dont forget to visit the campaign page to donate.
For those who can't afford to donate but would still like to help raise awareness; you can download the Montblanc2011 logo, take a snapshot with you and the logo and send in to the website for the showcase.
Comments: